639 Pearl Street - La Jolla
858-459-0027
(Draper and Pearl near La Jolla Blvd. and Girard)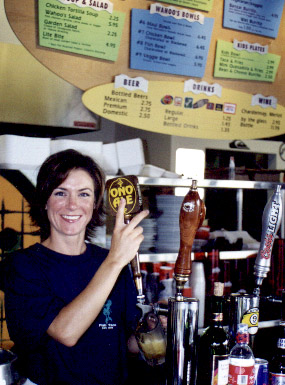 Kelly Lake welcomes new customers with a tall cold Ono Ale (or a Coke).
The newest addition to the Wahoo's group is downtown in the heart of La Jolla near the beach, galleries and parks.